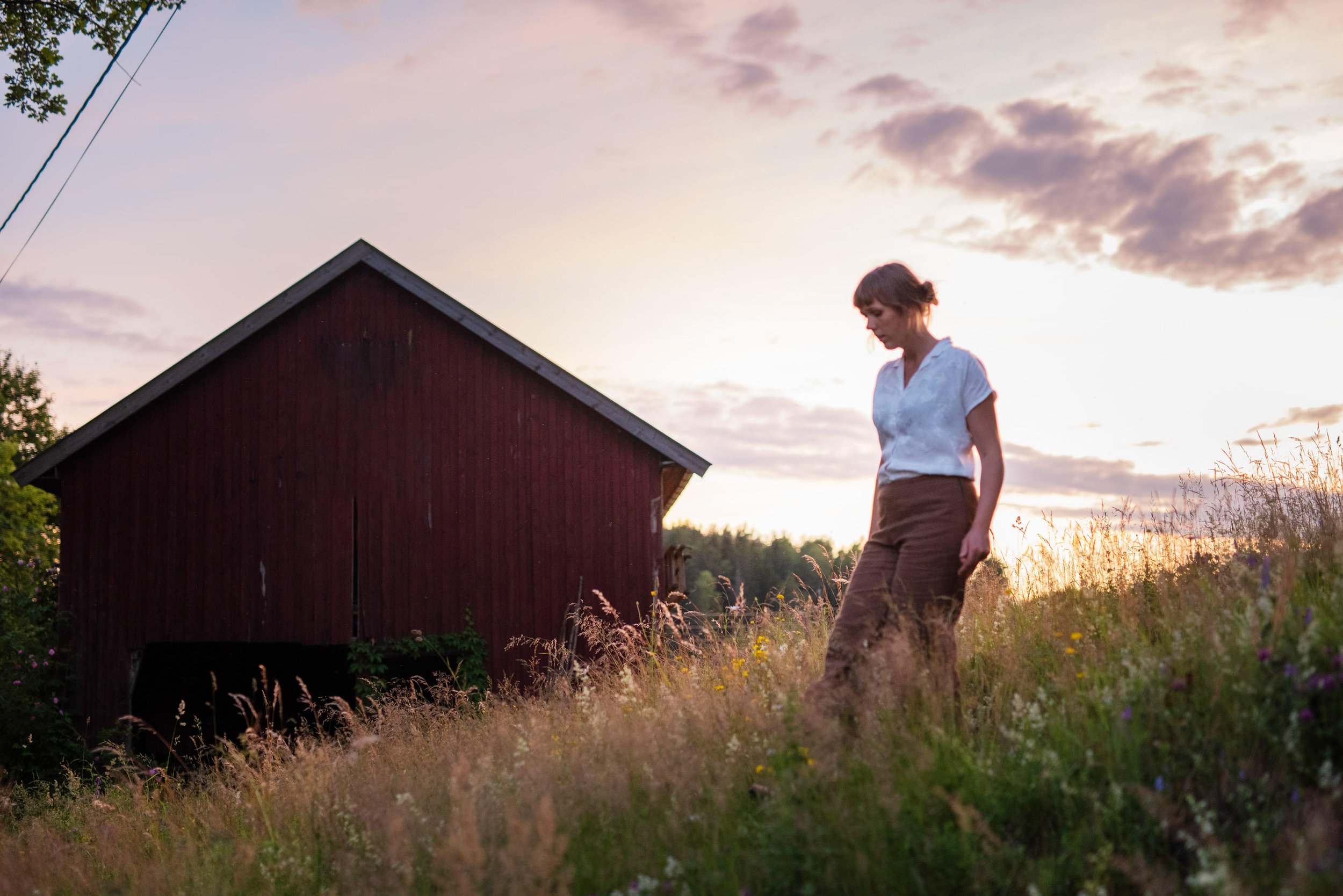 Date: Friday 8th December 2023
Venue: Gathenhielmska Huset, Gothenburg
Price: 150kr adv.
About the Artist
Crackled radio-like transmissions from Norway's rural hinterland
Juni Habel is a singer-songwriter based in Rakkestad, Norway. Her fragile finger-picked lullabies warm themselves by the open fire with her rich intimate voice atop twinkling arrangements and strange percussive instrumentation. Like glowing embers in the dark, these songs are odes to life and death, the beauty of belonging and human kinship with nature.
Juni's new album, Carvings, was released in 2023 to international acclaim. We're thrilled to welcome her to Gothenburg for a debut headline concert in the city. 
Praise for Carvings
"An affecting, timeless piece of work from a writer on song." – The Guardian
"there's also an underlying folk wildness, a sense of antique sheet music rustled by strong winds, muddy boots on piano pedals"  –  **** MOJO
"Fans of Nick Drake, Karen Dalton and Neil Young will find much to enjoy in this musical equivalent of an evening spent alone by the fireside." –  4/5 The Times
"A captivating musical and poetic experience" – Folk Radio